Retail & AI:
The Perfect Fit
Jumpstart Your Efforts with
7 Ready-to-Deploy Use Cases
Unlock New Opportunities
With AI & Dataiku
Let's face it: You need to build concrete analytics and AI use cases with minimum time and resources, but maximum business results.
Enter the Dataiku retail accelerator pack.
Seven prepackaged, ready-out-of-the-box use cases jumpstart your AI efforts, plus the power of the full platform allows you to expand beyond the basics to build long-term AI impact.
Plan Better
Demand Forecasting
What products will be bestsellers in three months? To which areas should products be shipped and in what quantities?
Answer these questions and more with the plug-and-play Demand Forecasting Solution from Dataiku. Non-data scientists can quickly generate fully explainable machine learning models for different forecasting scenarios using transaction datasets, product metadata, point of sale information, seasonal event data, and more.
Learn More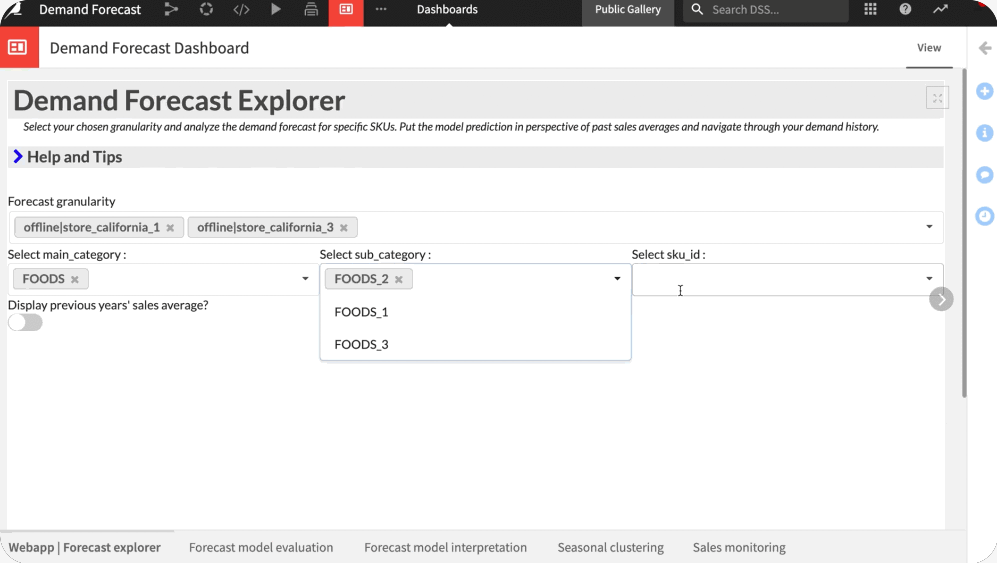 Plan Better
RFM-Enriched
Customer Lifetime Value
Turn transactional data into actionable insights about your customer base.
With this solution from Dataiku, anyone  — including marketers with the power to take action via targeted campaigns — can deep-dive into purchase history at scale to predict customer lifetime value across different dimensions.
Learn More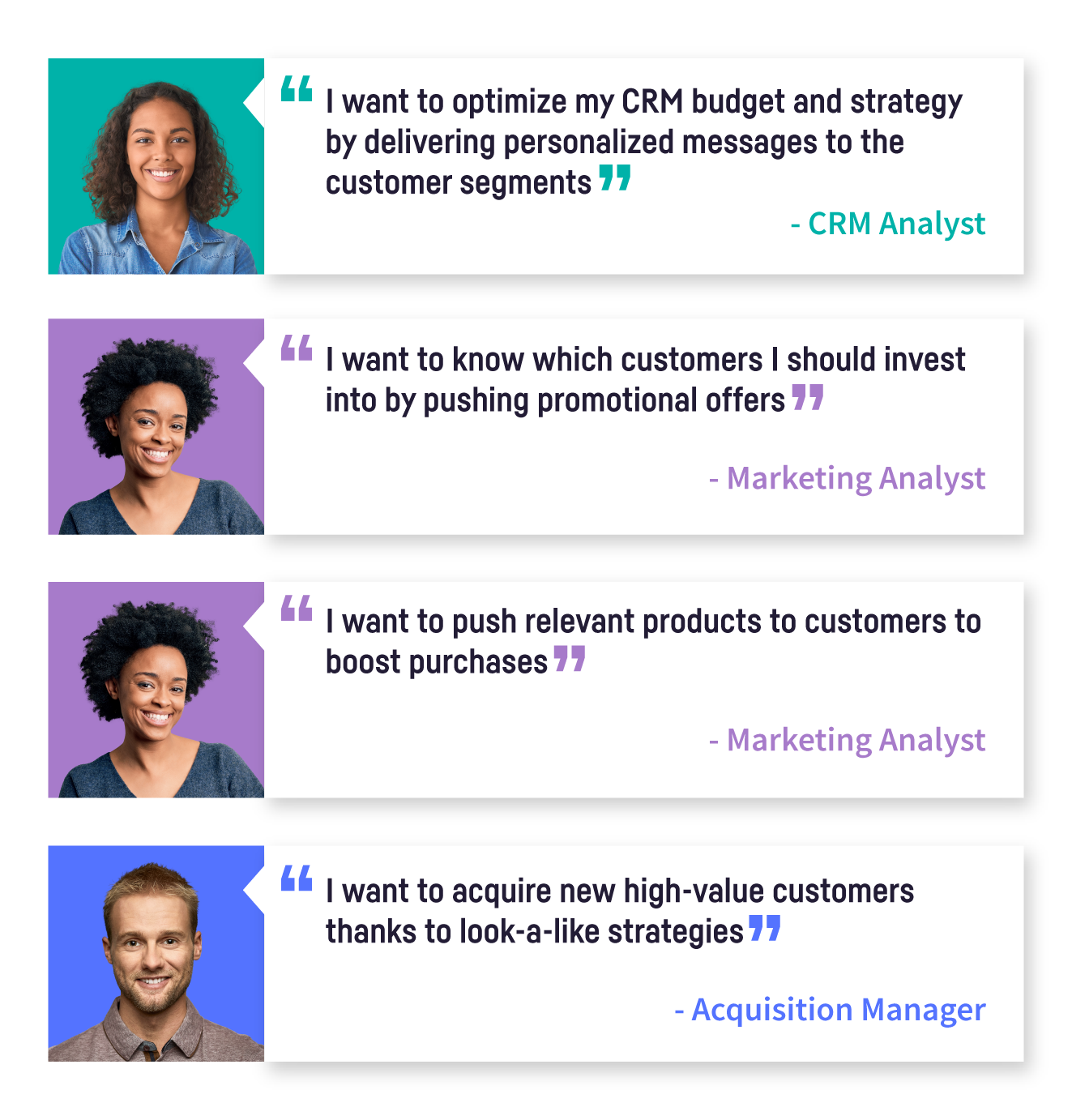 Sell More
Product Recommendation
Machine learning-based recommendation engines elevate your ability to push the right product to the right consumer.
If you want a smarter recommendation engine but not sure where to start, the Product Recommendation Solution from Dataiku is for you:
Push recommendations to users en masse through on-site personalization or marketing campaigns, or

Explore user-item relationships in-depth with ready-to-use dashboards.
Learn More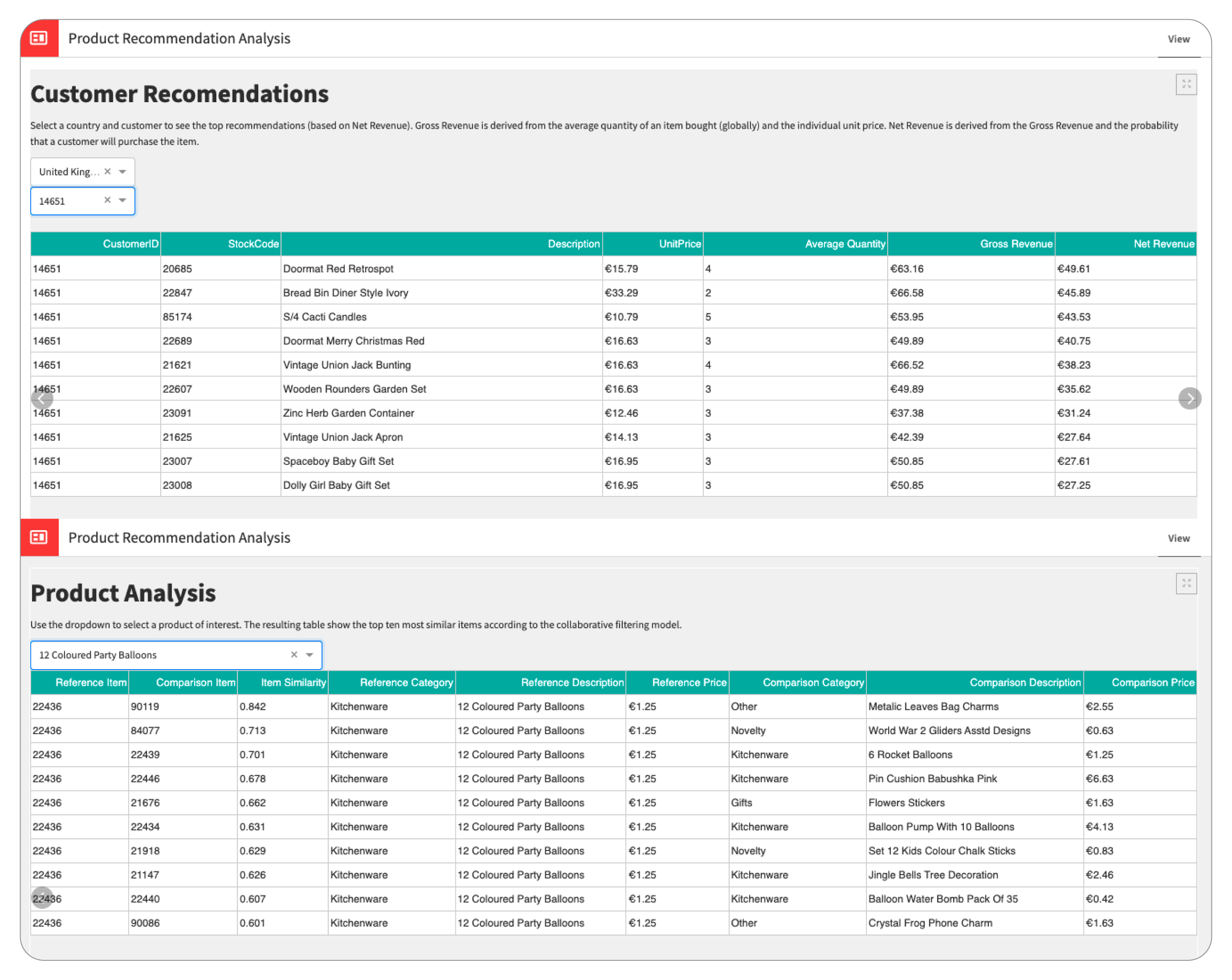 Sell More
Market Basket Analysis
Getting meaningful insights (much less driving real business results) from massive amounts of purchase data isn't easy.
With the Market Basket Analysis solution from Dataiku, teams have a structured way to dig into the data and identify products central to baskets and frequent basket combinations. Plus, there's a clear path forward to building AI-powered, personalized experiences.
Learn More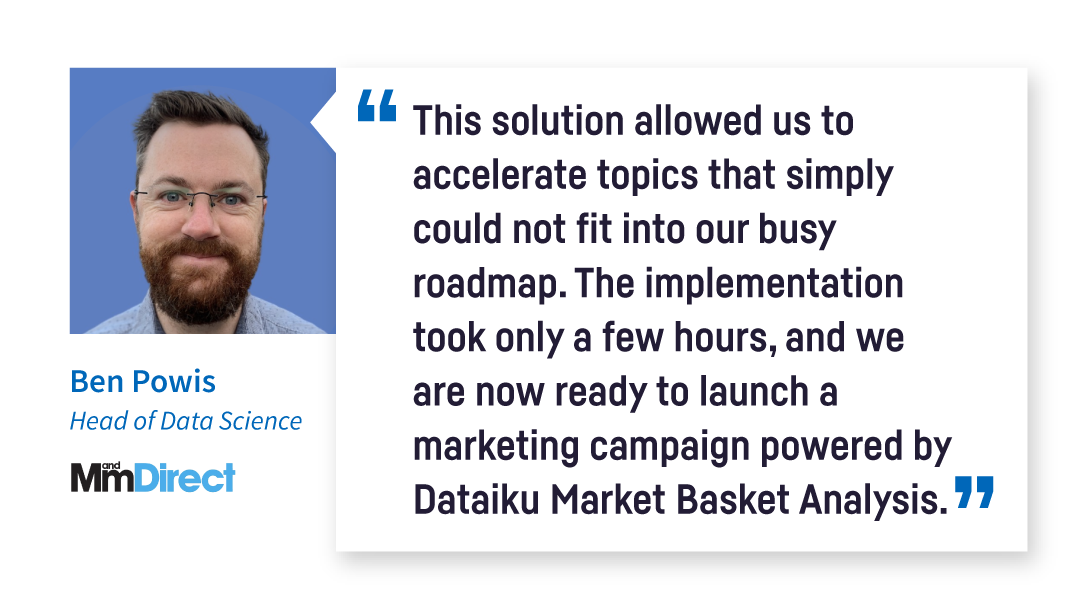 Be In-the-Know
RFM-Based Segmentation
According to Accenture, 91% of customers are more likely to shop with brands that recognize, remember, and personalize their journey.
Take the first step in delivering that experience with Dataiku's RFM-Based Segmentation Solution. Explore your customer base and leverage machine learning techniques to group customers, all in an easy, visual interface.
Learn More

Be In-the-Know
Customer Satisfaction Reviews
Everyone knows that listening to customers is important, but doing so at scale is easier said than done — that's where machine learning (and deep learning) can help.
The Customer Satisfaction Reviews Solution from Dataiku does all the heavy lifting so your teams can get meaningful customer insights, from the basics to more advanced analysis.
Learn More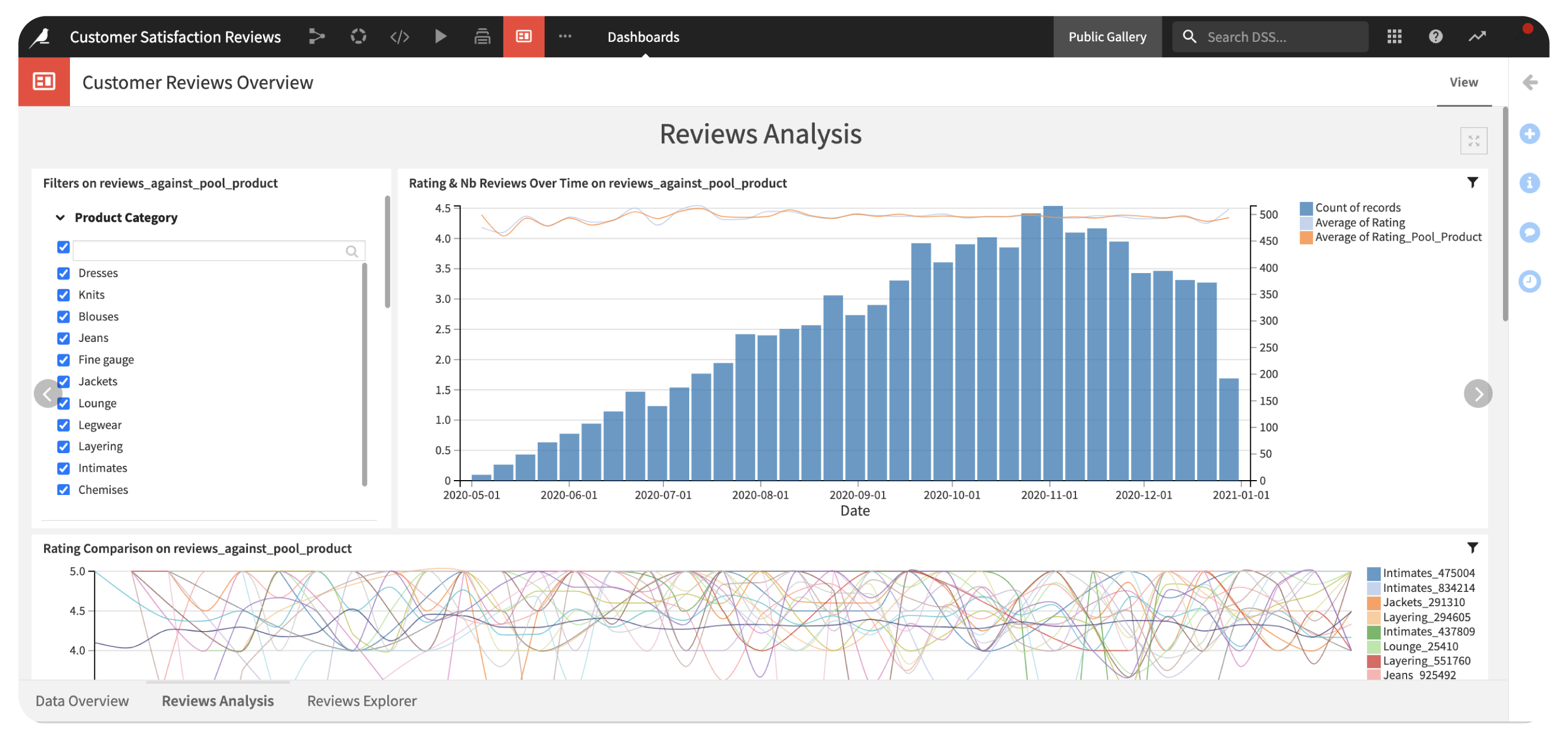 Operate Efficiently
Distribution Spatial Footprint
Today more than ever, it's critical to stay on top of questions of coverage and competitive positioning.
With the Distribution Spatial Footprint Solution, input points-of-sale and customer locations. Dataiku outputs a visual representation of your distribution network to understand footprint and build strategies.
Learn More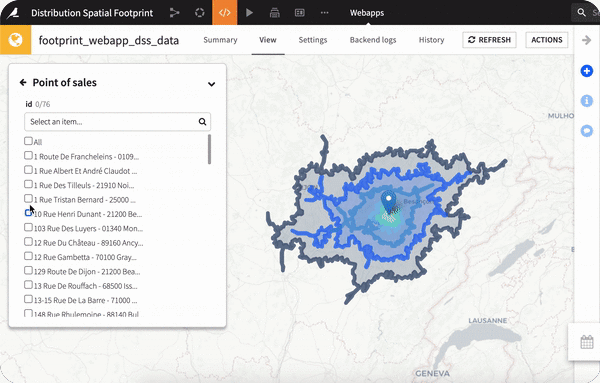 These Retailers Trust Dataiku
To Deliver Everyday AI
From pure players to brick and mortar, retail and CPG companies use Dataiku across their teams to propel data science and AI initiatives forward.
Industry experts as well as customers alike praise Dataiku for its ease of use and delivery capabilities. But don't take our word for it!
Next Steps
Ready to Get Started?
Reach out to learn more about how Dataiku can help transform your business with AI.
CONTACT US
Dataiku Total Economic Impact™
See how Dataiku drives 423% ROI, reduces 90% of manual reporting tasks, & more.
GET THE FORRESTER STUDY