 Dataiku for the Retail Industry
It's Only Data Until You Change the Way People Shop
It's Only Data Until You Create New Ways to Connect With Customers
AI Is the Key to True Customer Centricity
The tumult of the global health crisis created new challenges for you (and retailers around the globe) to navigate, such as supply chain bottlenecks, disruptions of demand projections, and ever-evolving customer expectations.
From churn prevention and predictive analytics to dynamic pricing and marketing campaign optimization, we're here to help you drive business impact across the retail value chain via AI-enabled solutions. Plus, you'll make your customers happier along the way.
From Inventory to Point of Sale, Easily Compile Your Data in One Place
All the Data Your Retail Business Can't Survive Without
As retailers, the trove of data you have access to — sales, inventory, operational, consumer, and more — is significant. But how do you keep it centralized and accessible to make insights generation hassle free?
Dataiku helps you make sense of it all and ensures you can seamlessly connect to every source. Don't let the multiplicity of sources be a blocker, but rather a competitive advantage for driving data-backed insights and predictions.
You Don't Have Time to Waste
Go From Weeks to Hours With Ready-to-Use Assets
Out with the legacy technologies and manual processes, in with a future-proof AI platform that was built to make AI commonplace. Designed to help you reach business value faster, Dataiku offers pre-packaged use cases (i.e., market basket analysis, customer lifetime value, distribution spatial footprint) that will change the game for your business.
Enabling Everyone, From In-Store Workers to Supply Chain Managers
Get More People Involved in the AI Transformation
Maybe your marketing analyst starts a project, it's continued by your media managers, reviewed by your brand manager, implemented by your business analyst, and the output is consumed by your in-store associate.
Music to our ears — data and analytics projects are accessible to everyone in Dataiku. Whether you're technical and working in code or on the business side and low- or no-code, you'll find common ground for project collaboration and knowledge sharing in Dataiku's centralized platform.
Gain Speed and Scale to Further Differentiate Your Brands
Unlock New Levels of Efficiency and Drive Impact
From massive efficiency gains to operationalization benefits, the bottom line is that you have the potential to drastically transform your business with AI initiatives — and Dataiku enables that transformation with speed and at scale.
Secure Your Brand Reputation With Built-In Privacy Capabilities
Enterprise-Grade Data Privacy — Because We Care About It as Much as Your Customers Do
Consumer privacy is reshaping the retail, CPG, and e-commerce space at large and the list of global and state privacy regulations is never-ending. With Dataiku, you protect and preserve your brand reputation while scaling your data and AI projects. Dataiku provides custom policy capabilities to document personal data, configure project-level forbidden actions, and generate trusted reports in relation to GDPR, CCPA, and other privacy regulations.
Just Like Clothes, You Need Growing Room With Your AI Platform
Dataiku: For Today and  Tomorrow
When shopping for children's clothes, your customers likely don't buy anything that fits just right because it will be too small in a few months. With an AI platform, it's the same story — it needs to be comfortable now, but last for the future. Dataiku is the platform for growth because it:
Dataiku is designed to tackle all your data projects, from the simplest data pipeline to the most complex AI use cases.
With Dataiku you can upskill business teams, ease production management for IT, and enable data scientists to focus on forward-looking initiatives.
Dataiku enables strong governance of all your analytics and AI projects, including production lifecycle management (monitoring, retraining, and testing).
Dataiku comes with built-in auditability, explainability, and fairness features to ensure legal and regulatory compliance.
Still Aren't Sure? These Global Brands Trust Dataiku
Now It's Your Turn!
From pure players to brick and mortar, companies use Dataiku across their teams to propel data science and AI initiatives forward. Dataiku is praised by industry experts for its ease of use and delivery capabilities. At the end of the day, success in retail is all about how successfully a company engages with its customers and we want to be a building block to that success.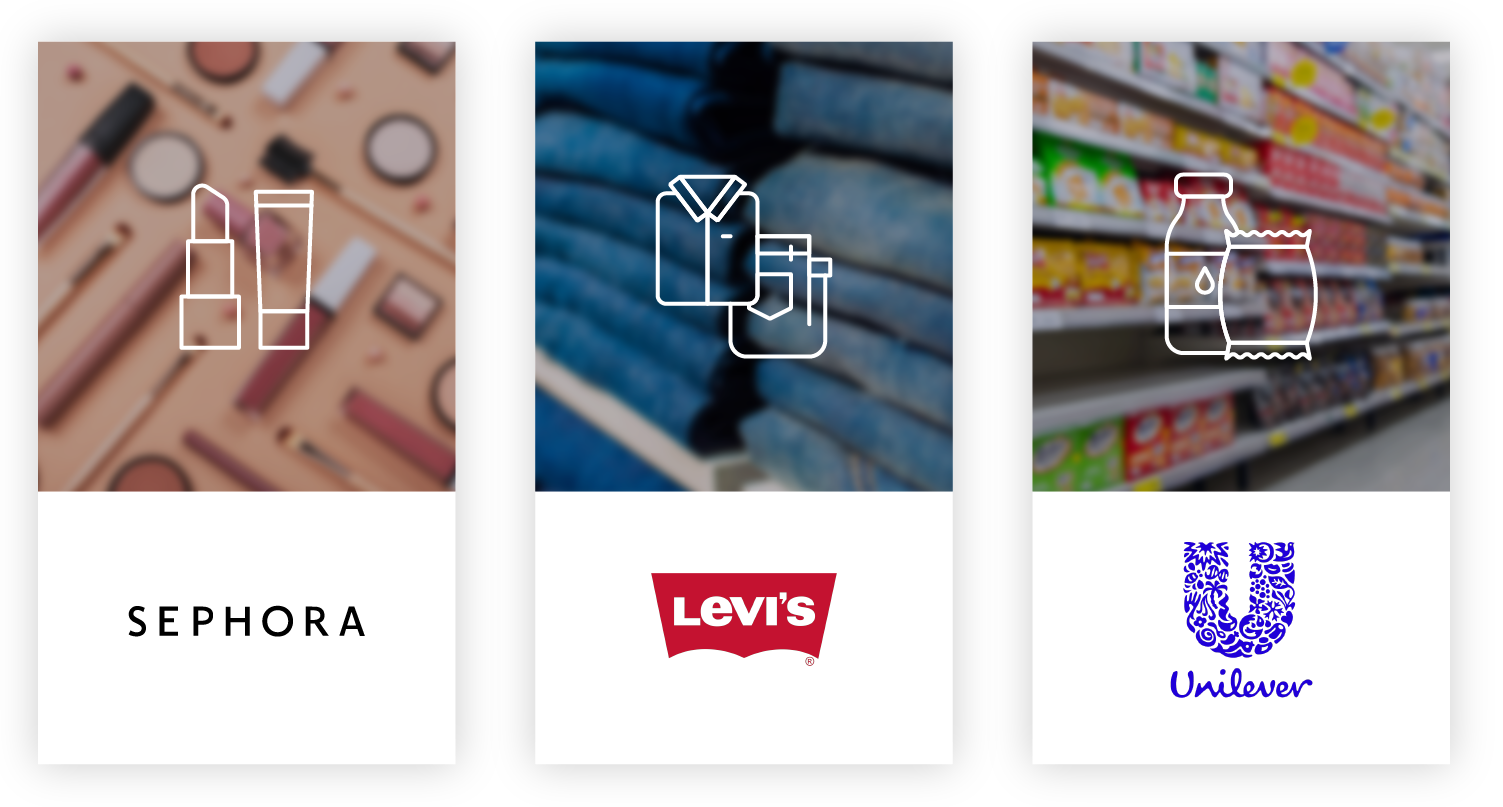 Get Started
Retail & CPG Industry Deep Dive
Discover Our Ready-to-Use Industry Solutions
Learn More
Improved E-Commerce Experience With Levi's
Watch a Customer Story
Watch Now